Hello. Let's get right to it.
School and teacher programs.
Since 1982 I've been telling stories in 15 countries, 28 states of USA, all over Australia, and across New Zealand;
> all-of-school assemblies,
> classrooms,
> teacher PD days and conferences,
> school family celebrations,
> parent nights.
Call 0403 181 368 to chat about what you want to achieve and to see how I can help.

The STORYTELLING WORKS PODCAST is all about your genius and value as a storyteller.
Storytellers endure.
Teachers have known the power and value of storytelling for thousands of years but lately they are telling me they are being squeezed by curriculum pressures to get us up the list of 'clever countries'. This podcast reminds them that storytelling holds the key to history, culture, science, values, creative thought and leadership.
You get stories, ideas, and discoveries about the wonderful world of storytelling.
Let me urge you on in your storytelling.
I'd like to help you to be so good they can't ignore you.
Quick Shop
My books, videos and audio sets are available now. Get them instantly from my shop as ebooks, mobis and MP3s. No shipping costs. No delay. All downloadable as soon as you pay by card or Paypal.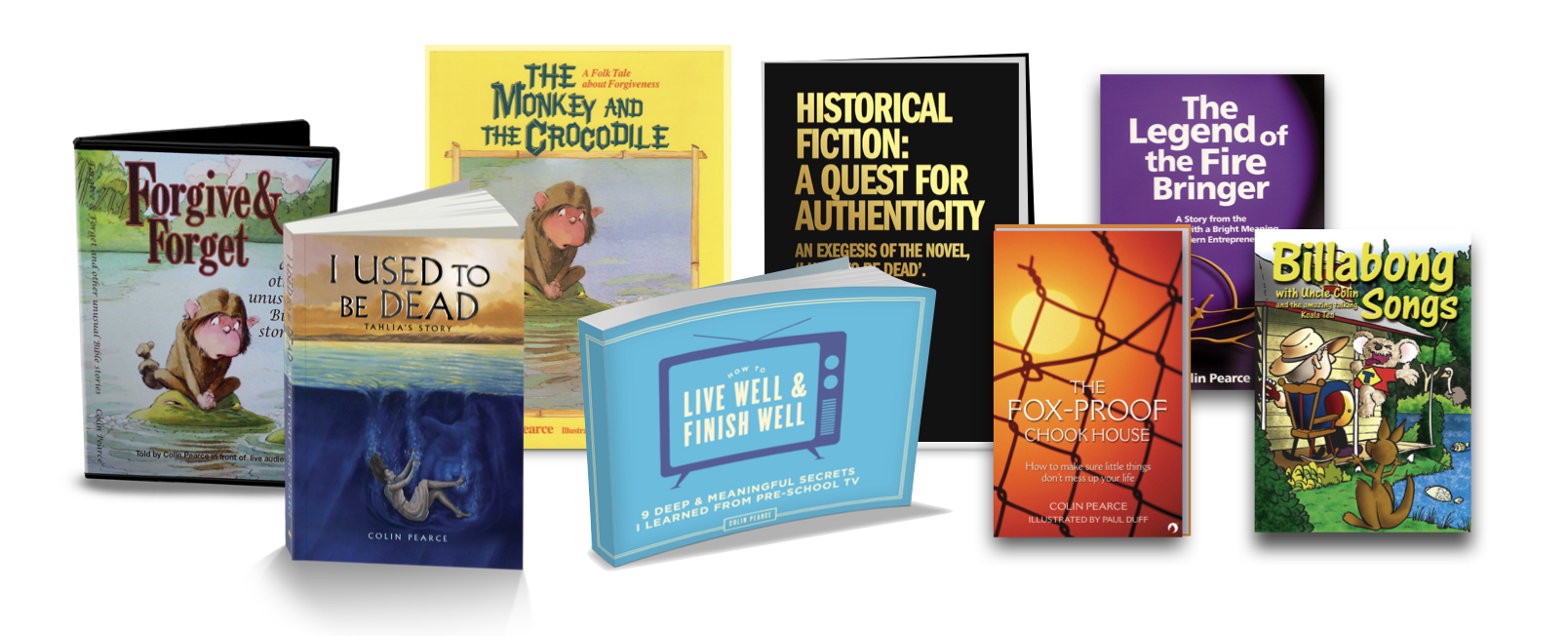 Contact Colin Pearce and Subscribe
Subscribe so you will be the first to know when I release the next blog, podcast, and book.