LISTEN: To listen to this week's BE SO GOOD PODCAST Episode #022:
WATCH: To see the interview on YouTube, click here
---
How a going-nowhere 25 year-old became a world-class leader?
How does an overweight, 'say-nothing, do-nothing, be-nothing 25 year-old become one of the best speakers in the world, one of the best marketers in the world, hit the top 1% of Ted Talk ratings, write more than 20 books & speak to leaders at multiple events in China and, at 73 still run for fitness? 
I've known Jim Cathcart for more than 30 years and his performance in this interview is full of his normal vitality and huge sense of fun.
How do you get to be a popular speaker?
It doesn't happen overnight. 
On BE SO GOOD PODCAST Episode 022, Jim, in telling his story, demonstrates that careers and reputations like his are built by hard work, dedication and time.
One line from a radio show changed everything
At age 25 with a wife and baby at home, Jim was working in an office job and heard the famous Earl Nightingale's radio broadcast playing in another office and that switched on a light bulb. That set Jim on a path where he would become a national trainer, and a worldwide speaker.
You have to hear him tell it and see the books that inspired him and the people that were his mentors.
Rock star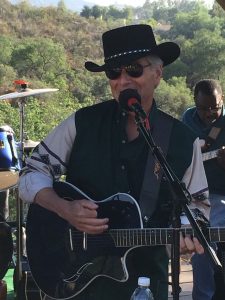 Locally in Austin Texas, Jim plays guitar and sings in a rockband,
rides his big motory cycle for relaxation and
still runs to keep fit.
---
Listen on the BE SO GOOD PODCAST page
Get the full experience of Lisa's energy exchange on You Tube
---
FRESHEN YOUR JOURNEY TO BEING SO GOOD THEY CAN'T IGNORE YOU
TRY OUT THE COLIN PEARCE ACADEMY FOR 14 DAYS – FREE
Who should get the 14 Day trial?
F.R.E.E. (OK. Except for a dollar–just under 3¢ per day. I have to take your cc details at the start because that's the way the system works, but I will only charge you $1.)
Go to Colin Pearce Academy and hit Enroll. At the enrollment page, use this coupon code. 14daytrial
14 DAYS FREE TRIAL – MONITORED
I'll be noting your access and progress and offering help as you need it – FREE. I want to help you get all the help you need to win buyers' confidence by making INSTANT rapport. I want you to be able to convert all your inbound leads – you know; the leads you've spend cold hard cash to entice to call. The Colin Pearce Academy is built with these people in mind. Most likely it's you.
> Business owners
> Business managers
> Practice owners
> Practice managers
Such people have these needs;
> they need to get their people selling more and faster
> they need to induct new salespeople and team members sooner
> they need support and admin staff to convert incoming phone calls top sales and appointments
> they need to help struggling team members build their life skills
> they need to build better staff and customer relationships
Are you this person? There's no need to worry about it. Here's the solution.
If you are bothered with these issues, this offer is too good to miss. You can have access to everything in the Academy at no cost (actually it's $1) for a 30 day (stress-free) look-see.
Before the 14 days are up you can either withdraw or you can stay, in the event of which the system will make a charge of $77 for staying on. That will be your second month and again you stay as long as you like, or withdraw when you are full.
Go to Colin Pearce Academy and hit Enroll. At the enrollment page, use this coupon code. 14daytrial