LISTEN: To listen to this week's BE SO GOOD PODCAST Episode #025:
WATCH: To see the interview on YouTube, click here
Only occasionally do you get to have an 'exchange of energy' with someone like Lisa O'Neill
It's an experience you won't forget easily. Why? She's a ball of fun, she's on the go and she thinks being with people is a chance at a wonderful exchange of energy – provided you're not boring. She says she can spot a boring person easily: no energy.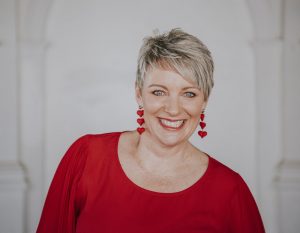 Always on the look out for people who exemplify the ideas;
you are ten times better than you think and
be so good they can't ignore you, I asked Lisa to share some energy with you.
Basics
Above all, we are always selling ourselves
The first person we have to sell to is ourselves. If you wouldn't buy your product from you, why would anyone else?
Every interaction is an exchange of energy
Selling is so straightforward according to Lisa
'Selling is giving people the opportunity to buy you'.
And so the basic belief behind all selling is your confidence in yourself: who you are, what you know and what value you bring to others. 
A walk through Lisa's guideleines
> Understand the buyer's world
You can't exp[ect people to buyyou or your product when you barge in with the 'magic genie' approach.
> Prepare.
Lisa's buyers are astounded about how much she knows about them before she meets them.
> Mind your boundaries.
You are a supplier, not a participant, not an invader.
> Get out and about.
Emailing and texts are not tools for first contacts or offers. You have to see the people. Lisa is known to set up appointments back to back four days on end.
> Be clean.
Make your sales presentations crisp without hooks and traps. In such an exchange of energy there is no room for tricks or gimmicks.
> Always invite the person to buy in the cleanest and most genuine way you know.
How to find Lisa
Lisa is easy to track down.
Find her at www.lisaoneill.co.nz
She offers energy-packed courses, books and conference presentations.
---
Listen on the BE SO GOOD PODCAST page
Get the full experience of Lisa's energy exchange on You Tube
---
FRESHEN YOUR JOURNEY TO BEING SO GOOD THEY CAN'T IGNORE YOU
TRY OUT THE COLIN PEARCE ACADEMY FOR 14 DAYS – FREE
Who should get the 14 Day trial?
F.R.E.E. (OK. Except for a dollar–just under 3¢ per day. I have to take your cc details at the start because that's the way the system works, but I will only charge you $1.)
Go to Colin Pearce Academy and hit Enroll. At the enrollment page, use this coupon code. 14daytrial
14 DAYS FREE TRIAL – MONITORED
I'll be noting your access and progress and offering help as you need it – FREE. I want to help you get all the help you need to win buyers' confidence by making INSTANT rapport. I want you to be able to convert all your inbound leads – you know; the leads you've spend cold hard cash to entice to call. The Colin Pearce Academy is built with these people in mind. Most likely it's you.
> Business owners
> Business managers
> Practice owners
> Practice managers
Such people have these needs;
> they need to get their people selling more and faster
> they need to induct new salespeople and team members sooner
> they need support and admin staff to convert incoming phone calls top sales and appointments
> they need to help struggling team members build their life skills
> they need to build better staff and customer relationships
Are you this person? There's no need to worry about it. Here's the solution.
If you are bothered with these issues, this offer is too good to miss. You can have access to everything in the Academy at no cost (actually it's $1) for a 30 day (stress-free) look-see.
Before the 14 days are up you can either withdraw or you can stay, in the event of which the system will make a charge of $77 for staying on. That will be your second month and again you stay as long as you like, or withdraw when you are full.
Go to Colin Pearce Academy and hit Enroll. At the enrollment page, use this coupon code. 14daytrial